BMW of North America Value Service 2.0
Designing and delivering a new Value Service Program for BMW of North America
BMW Aftersales, a division of BMW of North America, turned to trusted, long-term partner Williams Forrest to rebuild their Value Service Program for BMW and MINI from the ground up. The original Value Service Program allowed dealers to advertise and sell a common repair or service for one low price across a wide set of models.
But the program excluded some of the more expensive models, provided no incentive for dealers to keep prices competitive, lacked granular control of pricing on a model-by-model basis, and experienced repeated data failures and disruptions between the original 3rd party portal that housed the dealer offers and the WF-managed bmwusaservice.com and miniusaservice.com that displayed them, since the architecture relied on a nightly sync between vendors.
Aftersales stakeholders worked closely with the team at Williams Forrest to conceptualize, design, and architect a new program that would use real parts data, specific to each model in the program, coupled with a dealer-managed competitive labor rate, to produce an upfront, transparent price for BMW owners.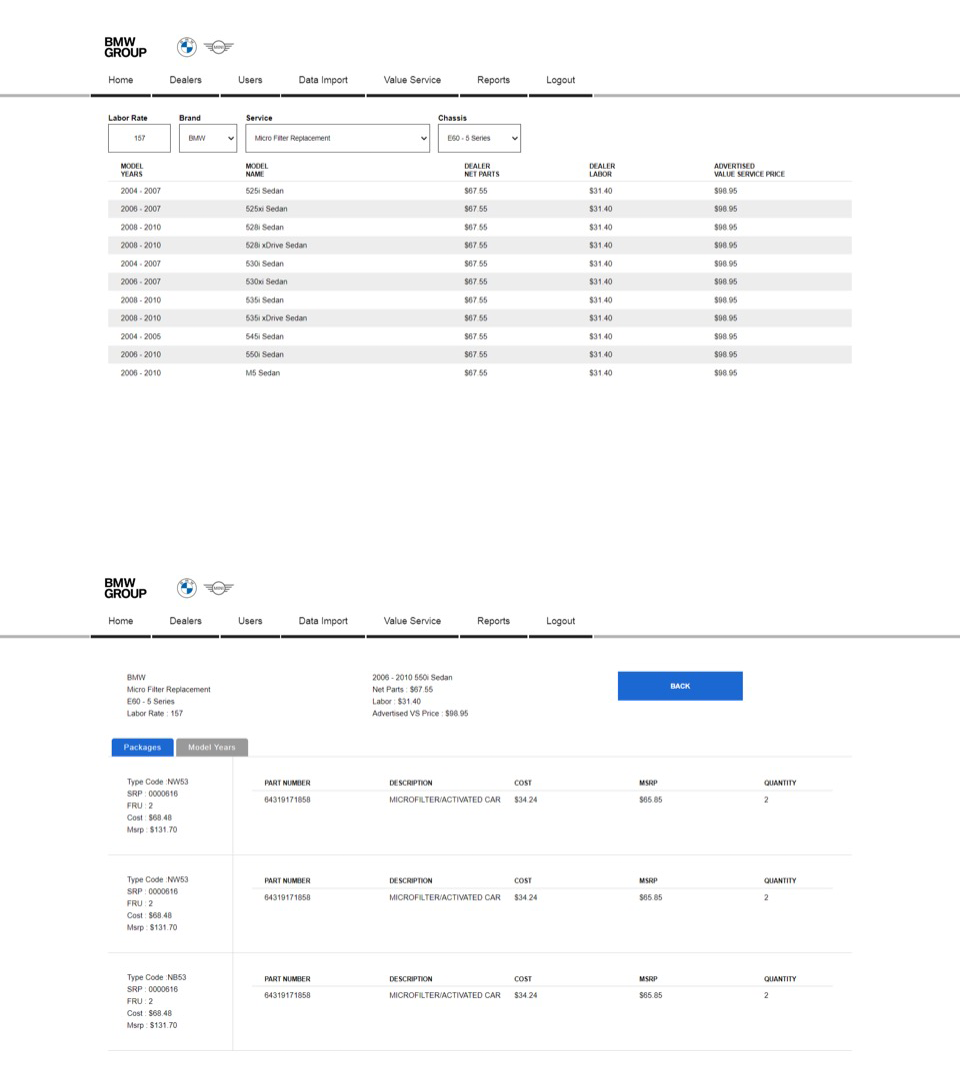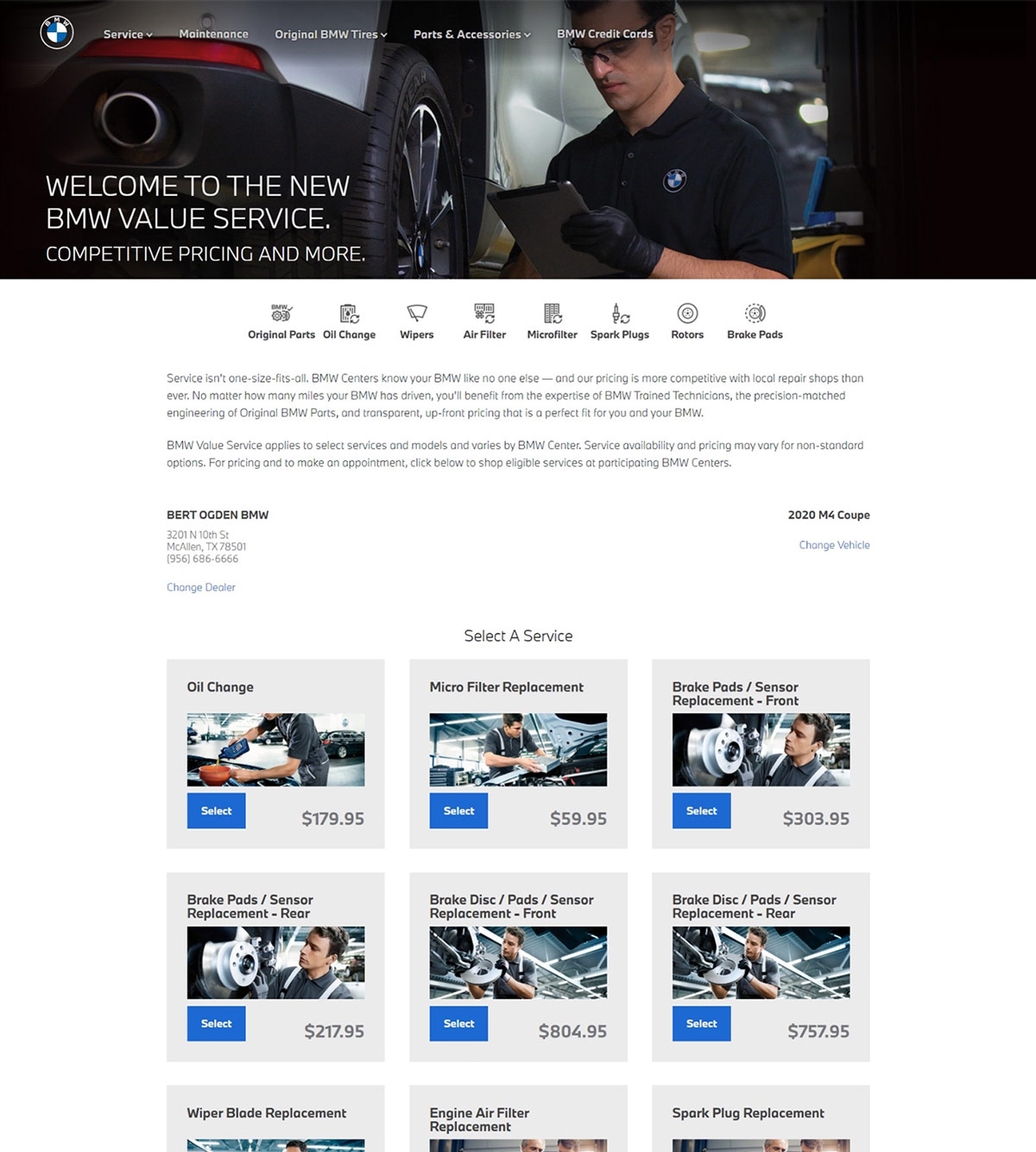 Primary Services
Product & Program Consulting
Development
UI/UX Design
Engineering
A custom admin portal
WF designed and built the Aftersales Admin Portal, a custom CMS/back-end built in .Net and hosted on Microsoft's Azure to store and manage the data in a SQL database. The Aftersales Admin Portal also generates every unique offer as an XML file using the STAR5 schema and transmits those files to BMW IT, who can then syndicate the dealer-specific Value Service offer data to CRM, DMS providers, 3rd party service schedulers, and dealer compliance trackers.
Robust, real-time program management
A redesigned Retention Program Portal allows dealers to securely login via BMW's SSO and manage their Retention Programs like Value Service. Dealers can manage pricing, manage services, update schedule service URLs and use handy pricing lookup tools to upsell to customers.

These features have allowed dealers to significantly expand their Value Service offerings to more vehicles, knowing the prices will dynamically adjust based on the real parts data. Dealers can also see the changes reflected on the website immediately, instead of waiting for the next day and hoping for no disruptions with the nightly sync.
Redesigned UI/UX
WF redesigned a completely new UI/UX for Value Service on the BMW and MINI Service websites and Value Service iframes used by the dealer websites, providing customers with a new model selector and a cohesive method to funnel them to the dealer websites to schedule service.
Increased dealer enrollment & sales
Within 6 months, dealer enrollment in the Value Service Program increased 10%. In addition, dealers are reporting increased sales by as much as 30%, due to lower prices producing higher volume.