Chobani, makers of America's number one Greek yogurt, engaged our friends at Big Spaceship to develop an employee platform that would give their workforce a way to share information and improve company-wide communications, plus give them access to materials they could use to manage their career growth. Big Spaceship enlisted us to design and develop the back end architecture, advise on server configuration, and provide tech support.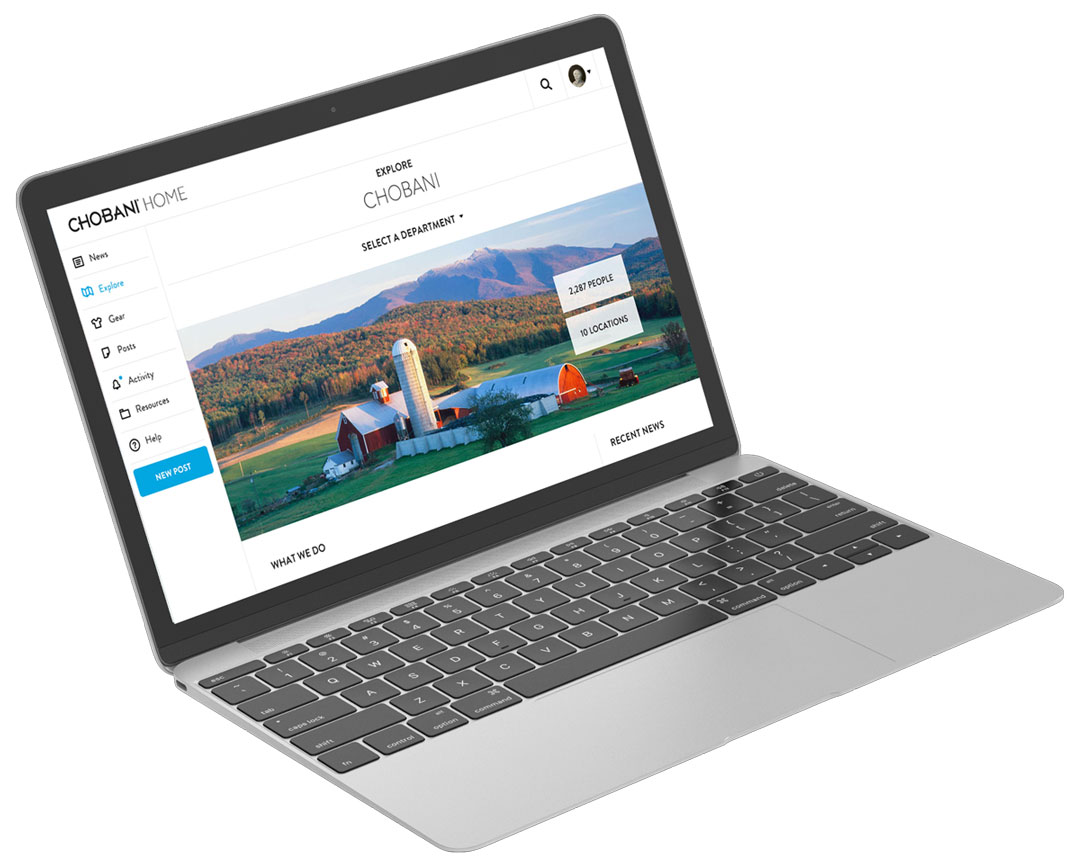 Fig1. - Delicious dashboard UI.
Called 'Chobani Home,' the custom platform had a responsive design to accommodate content and UI for tablet and mobile devices that can be accessed from anywhere, while still featuring strong data security, internal IT integration, and personalization abilities. Chobani further engaged the Big Spaceship and Williams Forrest team to add an 'Employee Recognition' feature, which would allow the market leader's workforce to nominate fellow employees for outstanding work using a single web form, integrated with a third-party partner.
Solutions
Crafted an enterprise-wide solution with intuitive architecture enabling quick sourcing of content
Integrated a robust employee directory with intelligent features for sharing knowledge
Customized a solution architecture that allows accessibility, security and personalization
Established a communication platform for distributing news, events, and policies
Provided application development and custom CMS integration
Directed project management and release planning
Supplied quality assurance testing followed by deployment and hosting
Results
Accessible from anywhere, the platform design is nimble and fluid, giving Chobani's employees seamless usability and functionality.