Williams Forrest created an entirely custom SharePoint social solution called OneHP in collaboration with Hewlett-Packard and agencies CHI & Partners and Big Spaceship. OneHP is built upon a single platform and provides all Hewlett-Packard employees across the globe the ability to share knowledge with every other employee using social media-type features and functionalities.
OneHP is both a professional tool as well as a social network; it allows employees to connect on all levels. Our team was responsible to build, implement, host, and maintain a single, extensible platform for enterprise-wide social collaboration. OneHP is a solution Hewlett-Packard will use to enhance collaboration and empower employees on a global scale.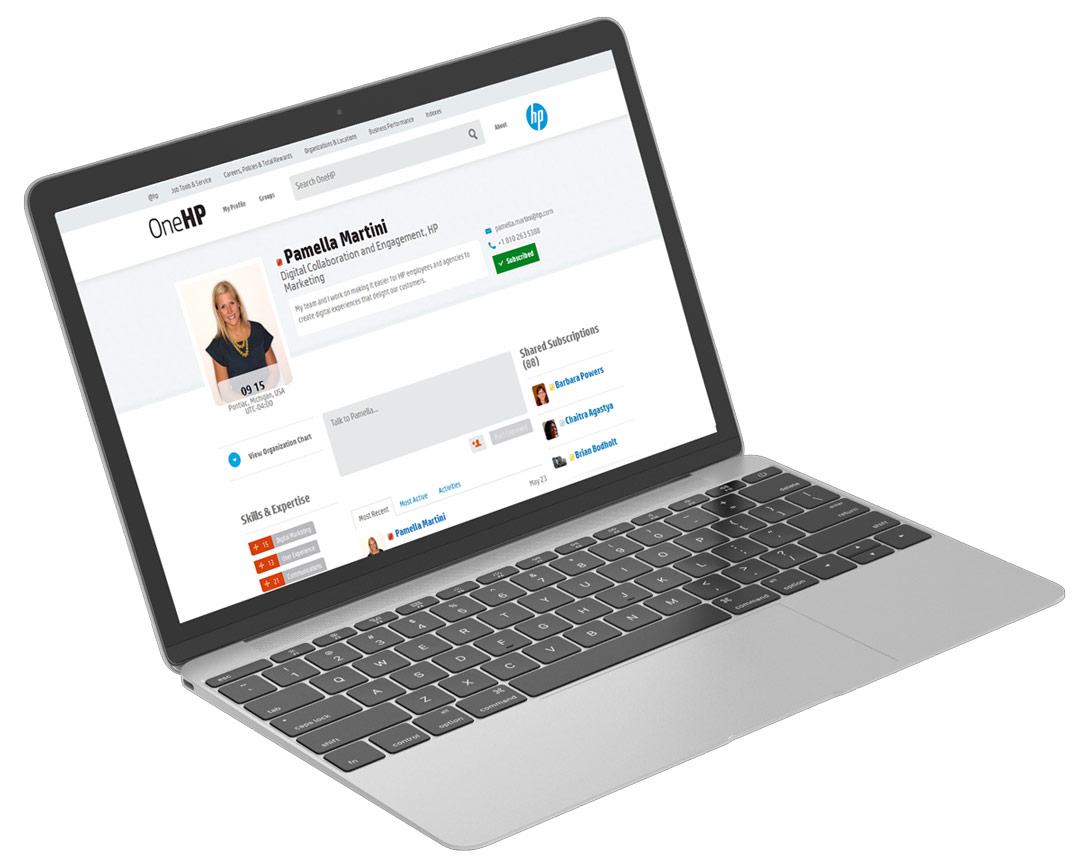 Fig1. - OneHP Employee Portal.
Challenges
The majority of OneHP's features were not in SharePoint's out-of-the-box functionality, making customization mandatory in order to deliver HP's requested functionality
Pushing SharePoint platform to limits and beyond
Frequent iteration/release cycle with limited development time
Coordination of efforts among multiple teams across agencies and with the client
Ensuring scalability and performance for 320,000+ employees
Results
Extended SharePoint by adding a custom database with tables for tracking posts, groups and group membership, likes and endorsements
Integrated the custom database with SharePoint Search so that text in posts can be searched
Leveraged the built in User Profile Application for tracking user profiles, interests, skills and so on
Used a SharePoint calendar for storing group events
Used a SharePoint picture library for storing group photos