BMW NA turned to Williams Forrest in support of a strategic initiative to retro-fit the existing Product Knowledge on Demand (PKoD) website with a custom built Content Management System (CMS). While working in close collaboration with the BMW NA PKoD and Product Teams, we were able to further define and rework the PKoD website as the single "go-to" reference site for the most up to date product, sales and training content.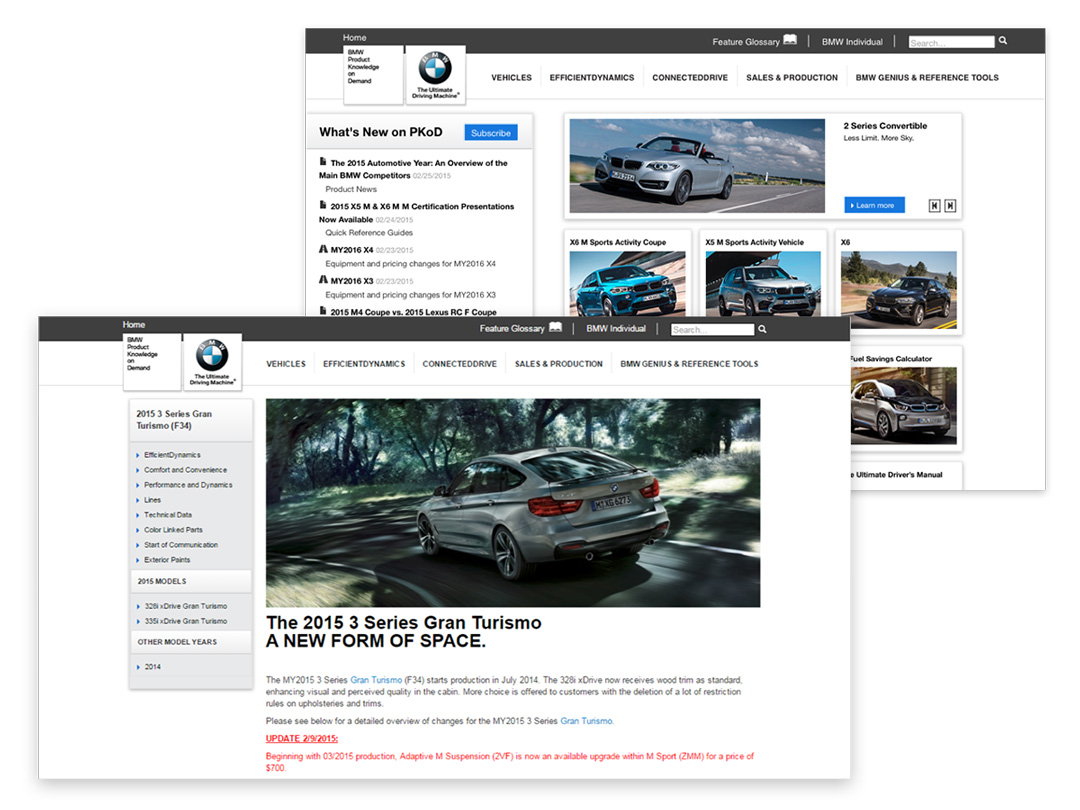 Fig1. - PKoD Desktop Website View
Solutions
Implement the Orchard CMS, an open source system build on the ASP.NET MVC platform that allows for custom features to ensure ease of use by admins for accurate, seamless additions and updates.
Within the Content Management System, we custom built the following features (CMS Administrative Portal, Content Editing, Page Design, Site Control, CMS Workflow Engine, CMS SEO and Analytics, CMS Content Repository, CMS Data Layer, CMS API/Service Layer, CMS Resource Server)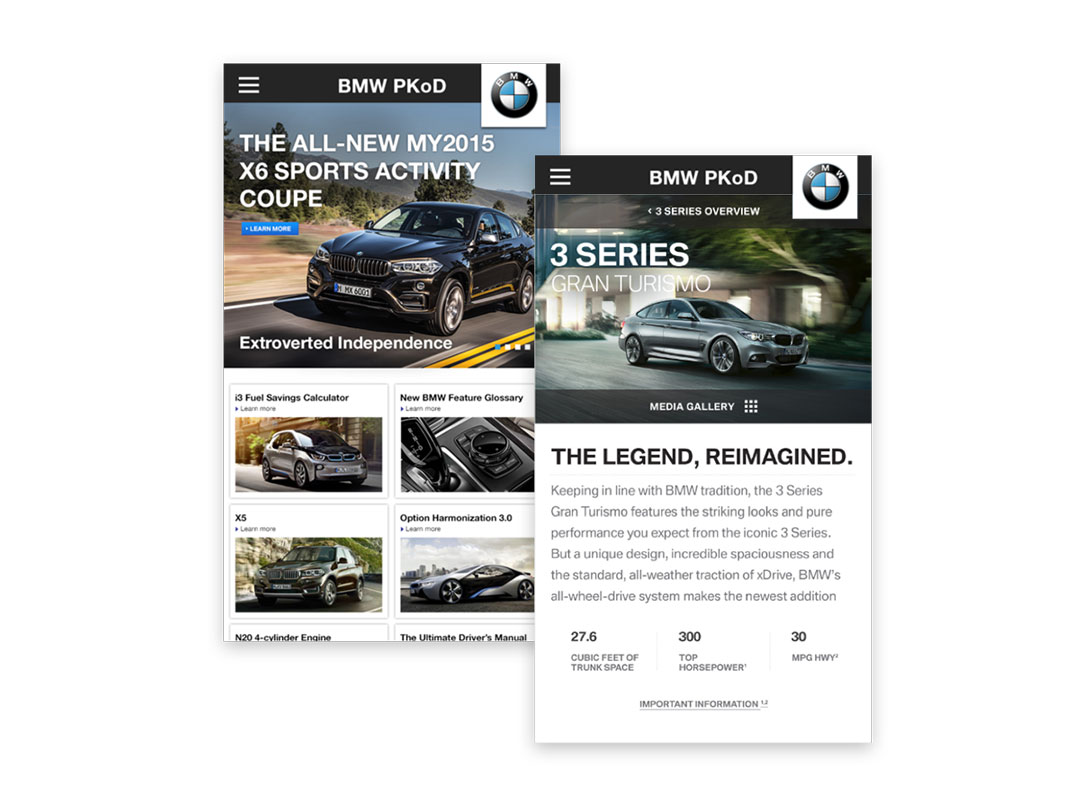 Fig2. - PKoD Mobile Website View
Results
The Williams Forrest Solutions Design and Development Team was able to efficiently and effectively design, develop, and deliver a completely customized CMS Solution that will serve as a platform from which BMW NA can extend and scale to easily handle the future needs of their unique business domain.